Game Music
Arrangements of well-known computer games for wind band, brass band, flexible ensemble & young band are becoming more and more popular. But also an original composition inspired by this, such as 'The Gamer' by Kees Vlak, will not be out of place in this list.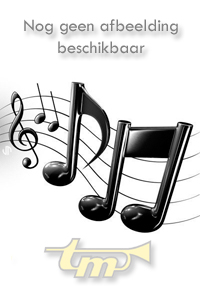 Sheetmusic for young concert - or fanfare band.
Composer : Joel Bengt Erriksson
Arranger : Sam Daniels
Duration : 4:23
Sheetmusic for concert -, or fanfare band.
Composer : Christopher Tin
Arranger : Henk Ummels
Duration : 03:30:0